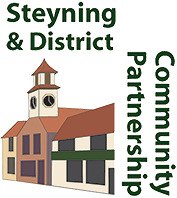 Vaccine Help Line Up and Running
The Steyning & District Community Partnership have set up a Vaccine Help Line to keep people informed, on a weekly basis, on progress of the Vaccine Programme. Information is fed down from the Steyning Medical Practice and forwarded on to us by our friends at the Patients Participation Group.
We then record the updated message on to the phone line. People were pretty stressed about when, where and how the vaccine was going to be administered and within only a few days of the line going live we had received 120 calls - a miracle really, as the phone number, at that early time, had not yet been widely advertised.
As each day passes, more calls are received, so we are really pleased that all the hard work to get it organised has been of assistance.
As most will know, the Health Centre has been overwhelmed with calls to their switchboard asking about the vaccine process, meaning that patients trying to get through with medical problems and needing to make doctor appointments have been blocked - not good news.
Our Help Line was something we thought would bring a twofold benefit - helping our local residents and helping the Medical Centre, all at the same time.
The number to ring is: 01903 651150.
Our local MP, Andrew Griffith, has opened up a 'No One Misses Out'. visit this site and register the details:
www.andrewgriffithmp.com/vaccineupdate