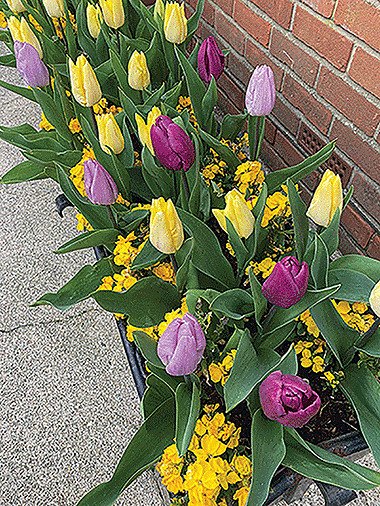 Steyning Open Gardens
Steyning in Bloom is planning an Open Gardens Day on the afternoon of Sunday June 27th.
This is a change from the garden tour we have organised for many years…and is planned for the weekend after the date - the 21st June - when the government hopes to be in a position to remove all legal limits on social contact.
Steyning has a wealth of enthusiastic gardeners, a vigorous Horticultural society, and an Open Day is a wonderful opportunity to visit the gardens they have created and nurtured, to find inspiration and to talk with the owners.
Several will have plants for sale, and perhaps teas and refreshments.
Steyning in Bloom is busy planning, and would like a few more gardens to add to the tour. If you would like to participate, please email, Elisabeth Harden:
aeharden@btinternet.com
You may feel able to offer your garden for a visit, but we would love you all to make a note of the date in your diary, and alert other enthusiastic gardeners (or non gardeners!).
We want to make this a memorable day and hope to start a tradition for the future.
More details will appear in the June issue, and from mid June, a map and guide to the gardens will be available from the Steyning Bookseller.
Monies raised will fund the planting of the baskets and tubs in our High Street, and the wonderful new Welcome to Steyning sign and the hanging basket display that welcomes you to the town.