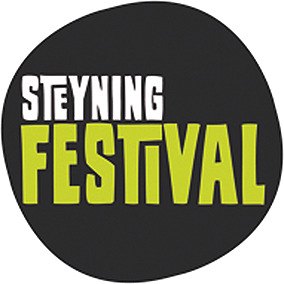 Steyning history: Graveyard gossip: hear about the lives of our forebears
Steyning's social history is being brought alive through a new project, organised entirely by local volunteers for the community. The Friends of Steyning Parish Church, together with the Steyning Museum, are launching
a brand new app giving insight into the lives of people who lived in Steyning decades, or hundreds of years, ago.
The project represents a long-standing and close collaboration between the Museum and the Friends.
The new app will go live on 1st June 2022 as part of the Steyning Festival and provide a half hour self-guided tour through the churchyard of St. Andrew's and St Cuthman's.
You will be able to take a glimpse into the past by hearing about some of the town's previous inhabitants who are buried in the churchyard. All you will need is a smart phone, and there will be no charge.
The app follows the success of the Graveyard Gossip leaflets, written by Lois Roemer, a volunteer researcher at the Museum, which outline the lives of some 21 inhabitants of the parish graveyard and which have been published and distributed by the Friends of Steyning Parish Church.
The idea to share such information with visitors grew from a basic leaflet, which fellow Museum volunteer, Helen Coutrouzas, received from her Yorkshire cousin noting the names, dates of birth and death of those buried in their local churchyard. This was enough to sow a seed in the minds of Lois and Lesley Slater, also a keen Museum volunteer.
Lois explains:
'I've always wanted to know more about our ancestors and so was naturally interested in the lives of those buried locally.'
She continues:
'I gradually built up details around the 1300 people buried in the Parish churchyard through Ancestry.com. In this way, I developed a picture of local people's lives, their occupations and family ties, gaining insight into their hopes and fears, stresses and strains.

There are examples of great bravery and excitement as well as sadness and hardship. What began as a passing interest became addictive!'
Meanwhile, Lesley had been taking photos of some of the gravestones. She says:
'I could see the potential of what we were doing. Lois had all this fascinating information and I had some photos. Besides, the Museum frequently had questions from people tracing their family history so there was clear demand. So then I combined Lois's words with my photos and the leaflets started to take shape.'

Lois explains how the title came about: 'The information provided is as accurate as possible, but given we are talking about people who lived long ago it's impossible to get the details checked for sure. So Lesley suggested we call them 'Graveyard Gossip', which I agreed was perfect. And to our delight, each print run has been snapped up!'
Nick Quinn, another Museum volunteer, became involved more recently and suggested the 'Gossip' leaflets could work as an app. He was already providing technical help to the Museum to create an audio guide for some of its artefacts and says:
'The success of the audio guide made me realise there was an appetite for more. The Graveyard Gossip leaflets were really popular and I knew Lois had plenty more tales in the pipeline and so the idea grew. We enlisted speakers to tell the stories of Steyning's former residents and recorded their voices.'
'The app talks about 24 entirely new personalities, such as the crafty smuggler, a pilot undertaking secret missions, and a soldier who returned from WW1 only to die of pleurisy when he got home. Insight into these exciting local characters will feature in our app going live on 1st June.'
The app is created using Echoes technology and the tours are suitable for all ages. There is no charge, although donations will be welcome. A written transcript of the audio tour will be available at the Museum for use during visits.
For further information and to book your tour:
www.steyningfestival.co.uk
About Friends of Steyning Parish Church:
a group of volunteers who work to involve the general community in using and appreciating the Church.
The Friends also seek to raise money to preserve and beautify this magnificent Norman building, the most important Romanesque Church in Sussex. The Friends welcome members including those who are not of any religion – it is a secular organisation.
https://steyningparishchurch.org/friends/
About Steyning Museum: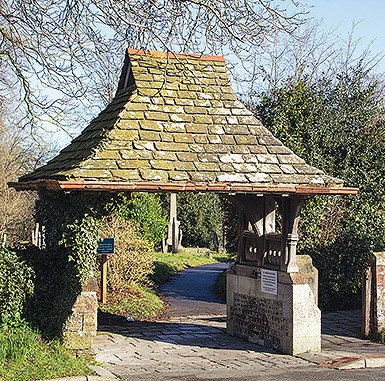 St Andrews church Steyning Lychgate