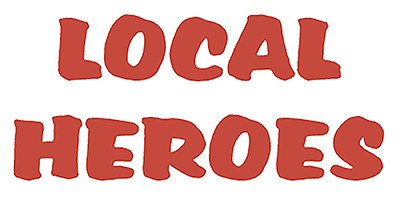 Local Heroes!
We asked our readers to share their stories about local heroes all doing their bit to help others in the community ! Here are some of their comments.

From Anna Moss:
Roseleen Carey and Patricia Carroll amongst other things, have sewn scrubs for my husband and his NHS colleagues, crocheted dozens of 'ear savers' to make mask wearing more comfortable for those in local care homes.

They have brought so much joy to the local community, with their decorations and fantastic Thursday night parades, complete with drums and costumes to say thanks to the key workers.

Always thinking of others, with such spirit and good humour, in these testing times where community means so much. And they never stop. Thank you.

From Helen Hitchcock:
I would like to thank everyone who has donated to the comfort boxes we have been taking to Croft Manor, Valerie Manor and Kingland House in Shoreham...I can only keep this going every week due to the donations we have from lots of local people from Victoria's Sponge afternoons tea, skin care from Sakala Sense, curry from Martina Osei-Bobie, the ArtisanChocolate from the Funky Mixologist...

From Sue Ireland:
Jan Hobson has been sewing masks, they are lovely.