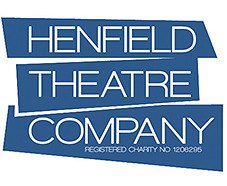 Henfield Theatre Company: Bedroom Farce
Thursday 17th March - 19:45 - 22:00. The Henfield Hall, Coopers Way, Henfield, BN5 9DB.
Henfield Theatre Company is all set to perform Alan Ayckbourn's classic comedy, Bedroom Farce.
The comedy takes place over the course of one evening, back in the 1970s in a time before computers and mobile phones, and portrays four couples in three different bedrooms.
When the somewhat dysfunctional couples get together it's a recipe for disaster, but great entertainment!
The production will be at The Henfield Hall from Thursday 17th to Saturday 19th March at 19:45 with a matinée at 14:30 on Saturday.
Tickets, priced £11 and £13, are available at:
www.henfieldtheatrecompany.com
or at the box office, Stevens Estate Agents, Henfield 01273 492141.