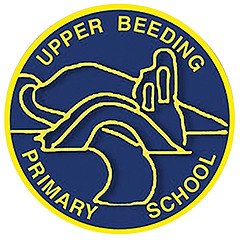 Have you ever considered becoming a School Governor?
The Governing Body at Upper Beeding is currently looking for additional Governors and would love to attract the skills and experience of parents and our wider community who would like to give something back to the school.
Every maintained school in England has a Governing Body responsible to the local community for running the school. School Governors are volunteers who work together with the Head teacher to deliver the best education for pupils at their school.
Generally, school Governors are not specialists in education. Instead, much of the role is about exercising common sense – and of course working together in the best interests of the children. The Governors work with the Head teacher on a diverse range of matters, from deciding what kind of school we want to be, and thinking about how we want it to get there; from setting school policies to ensuring money is spent wisely and on the right things.
Governors are unpaid volunteers doing what they do to simply try and make Upper Beeding the best school it can be. In return they gain skills which they may not otherwise acquire, as well as getting a wider perspective on a key part of their community.
Most importantly, Governors get the satisfaction of knowing they are helping to make a difference in the education of children. The term of office for a school Governor is four years.
Vacancy for a Governor at Upper Beeding Primary School
Upper Beeding currently has a vacancy for a Governor. This is an exciting opportunity to join our Governing body and be part of a dynamic team helping to shape and facilitate the strategic future of our school.
If you are interested in joining our Governing Body, or would just like to find out more information, please contact the school office in the first instance on office@upperbeeding.w-sussex.sch.uk or pop in and see us.
All elected Governors are required to complete a Disclosure and Barring Service (DBS) application within 21 days of their election.
Upper Beeding Primary School
School Road, Upper Beeding, BN44 3HY.
Tel: 01903 812288
E:
office@upperbeeding.w-sussex.sch.uk
W:
https://upper-beeding.eschools.co.uk/web
Head Teacher: Mrs R Linford