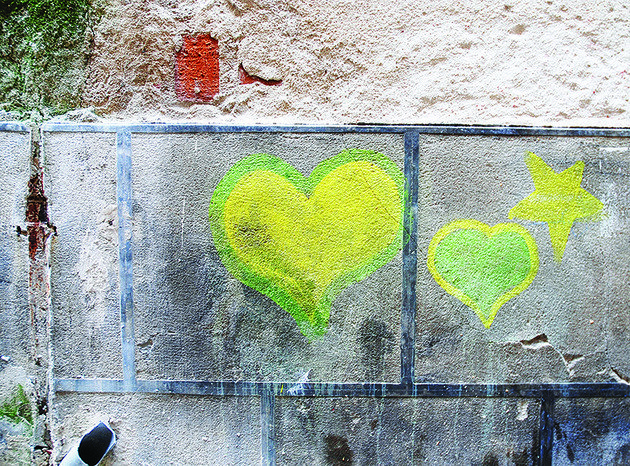 Front Cover: 'Love in the City' by Geoff Barnard
Geoff began taking photographs at 16 and has been hooked ever since. This picture was taken in the back streets of Barcelona in 2008.
'I'm not sure I'm any closer to explaining what catches my eye.
But certain themes have recurred in my work: contrasting blocks of colour; mysterious doors and windows; cryptic shapes and shadows; crumbling plaster; quirky fragments of graffiti.'
Geoff is a regular exhibitor at the Steyning Art Trail and has shown work at The Basement 93 Gallery.
Find out more visit:
steyningarts.co.uk/geoff-barnard/
Instagram:
@geoffreybarnard
Email:
geoffbarnard2@gmail.com