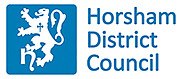 Council's hot bin recycling trial goes from strength to strength
Several local families from across the Horsham District have now signed up to help Horsham District Council with a new recycling trial, aiming to reduce the levels of food waste they throw away.
The recycling trial started in the summer of 2020 and has now expanded to several households, here's what some of them have to say about the trial.
The Coakleys, a family of five from Horsham were one of the first families to step forward and trial a new Hot Bin, supplied to them by the Council, for a period of six months initially to share with local people just how using the special bin will reduce the amount of food waste which goes into the waste stream and turn it into home composting.
So far, in the months from August to December, the Coakleys have diverted almost 100 kg of food waste from the waste stream by using the hot bin.
The White family from Storrington have now also signed up to trial the new bin, saying:
'We decided to take part in the trial as we're always keen to try out new things and were wanting to more readily compost our cooked foods.'
The Hall family from Horsham decided to become recycling champions recently and commented:
'We have a digester in the garden but throughout the winter we cannot use it. We hope with the hot bin to be able to put our food waste in it all year round and reduce the waste we put in our general waste bin.'
New recycling champions the Barber-Bacon family, also from Horsham added:
'We joined the Council's trial because we wanted to use our kitchen waste to produce our own compost, improving the soil structure for our future vegetable growing.'
While the Council promotes and supports the use of traditional compositors as a way of reducing food waste, they are able to only process food scraps such as peelings, eggshells and tea bags.
Winner of the 2019 Royal Horticultural Society Garden Product of the Year, the revolutionary new Hot Bin can process anything from bones to chicken waste and turn it into rich compost for the garden in just 90 days.
The six month Hot Bin trial started in August 2020 and during this time the Council has gathered data on how much food waste is being transferred into home composting instead of going to waste.
During the trial the families are sending updates, photos and videos which are shared via the Council's social media channels. At the end of the trial the families will receive shopping vouchers for taking part and as an added bonus, will be able to keep the Hot Bin worth some £200 as well.
Commenting on the trial Horsham District Council's Cabinet Member for the Environment, Recycling and Waste Cllr Philip Circus said:
'I am delighted that our Hot Bin recycling trial is really taking off and that more recycling champions are coming on board to take part. This will really help us with our research findings.'
We aim to gather the feedback from the families taking part and use the data to inform our understanding of food recycling and perhaps explore promoting Hot Bins at a subsidised price for Horsham District residents going forward.'
For more information about the Hot Bin and how it works please go to:
https://www.horsham.gov.uk/waste-recycling-and-bins/recycling-champions
For media queries please email: press@horsham.gov.uk