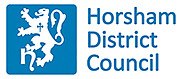 Council boost to local start- up businesses
Start-Up Local is a new initiative by Horsham District Council to support residents and business entrepreneurs who have recently started or might be considering starting up their own business.
A set of online resources providing guidance and signposting to many aspects of start-up business support have been freshly collated and can be accessed at
www.horsham.gov.uk/business/startuplocal
The web resources include access to both Council and external funding and skills development programmes, featuring the Council's own Local Enterprise and Apprenticeship Programme (LEAP) small business grant scheme which has recently re-opened with a focus on new and start-up businesses.
Supporting start-ups is an ongoing part of the Council's economic development agenda but is especially relevant now as part of its expanded Journey to Work programme of support for those newly unemployed or wanting to seek a change of occupation.
Future related projects planned for later this year include a Pop Up Shop facility in Horsham to help small independent businesses gain experience of high street trading and further skills development programmes.
The Council is also set to support the launch of a new market in Henfield in addition to the two weekly markets in Horsham, all providing opportunities for new and small businesses to trade.
Horsham District Council Cabinet Member for the Local Economy, Councillor Paul Clarke said:
'I am pleased that we are re-energising our support for start-ups at a time when so many are looking at their career options.'

'We have seen many innovative young businesses forming already in the District over the last year and we aim to facilitate and enable as many as possible to develop into sustainable and successful enterprises to provide future employment and income opportunities across the area.'

'Please do take a look at this dedicated site and access all the help that is on offer.'