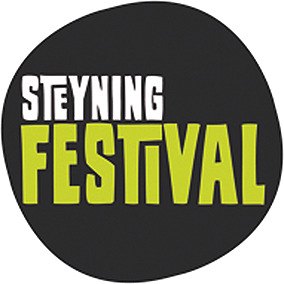 Come along to Green Day – You'll have a Whale of a Time!
Join us on 28th May – the first Saturday of the 2022 Steyning Festival - for an engaging, inspiring and fun-packed day, focusing on all things 'green'.
Green Day starts with a children's parade around the Fletchers Croft area led by Goran the recycled sea dragon. All the local schools are taking part, as well as the Woodcraft Group. Youngsters are making sea creature costumes and musical instruments out of recycled materials, so it should be quite a scene! Children aged 0-8 and siblings are all welcome, and will need to be accompanied by an adult.
Star of the show will be a full-size inflatable whale! Squeeze inside for an immersive theatre show with puppets, comedy and music, telling a tale of sea creatures and their battle to survive in an ocean full of rubbish.
There will be loads of displays, demonstrations and stalls throughout the day.
• An electric car (EV) and e-Bike Parade starting at 10.45 – this will do a circuit of the High Street leading people to the Green Day venue at Fletchers Croft. You'll be able to chat to their owners afterwards to find out what it's like to own an EV or e-Bike.

• The 'Inspiration Eco Station', a converted 1974 milk float laden with green information and hosting an interactive game show testing out your green knowledge.

• Information trucks promoting recycling and water conservation from West Sussex County Council and Southern Water.

• Parkour for seniors - exercise demos on the outdoor gym equipment.

• Stalls covering bee keeping, woodturning, recycling & repairing, tree planting, bug hotels, saving energy at home, and more...

• There will be ice creams and delicious vegetarian street food on sale throughout the day and the Festival bar will be open.
Rounding the day off at 15:00, local green groups are combining forces for a session in the Big Top tent entitled:
'We're all in it for nature: Celebrating and protecting local biodiversity'.
Greening Steyning will be launching a short film and an interactive map to showcase local biodiversity hot spots, based on the results of a detailed nature mapping project carried out over the past year.
There will also be presentations from Steyning for Trees, Steyning Downlands Scheme, Steyning Community Orchard, St Andrew's and St Peter's Churches, and the Life on the Verge project.
One way or another, Green Day should be a day to remember!
DETAILS
:
11.00 to 16.45 on Saturday 28th March at Fletchers Croft.
Everything is free of charge except for the Whale Show, which cost £5.
For the latest programme, and to book tickets to the whale show, visit the Steyning Festival website:
www.steyningfestival.co.uk