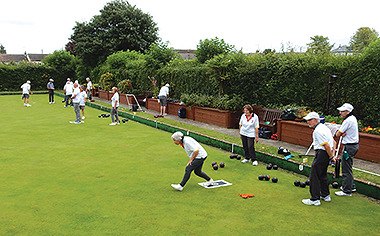 Bowled over by bowls.
Steyning Bowls club are enjoying a successful season having won 9 of their 11 matches and still have teams in County knock-out competitions.
The club have been able to welcome new members through their Taster sessions and Open days this year.
However, it is not too late to give this friendly game a try as the season runs until October. You only need flat shoes as all equipment is provided and the game is suitable for all ages and abilities.
We are open at 14:00 on Monday afternoons for anyone who would like to have a go at bowling or you can contact Mary on 01273 887953 to arrange a time.