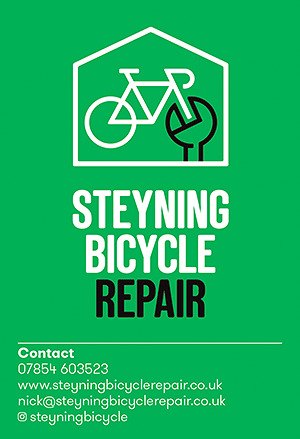 A Bike Library for the town
Steyning Bicycle Repair, aside from offering bicycle repair and custom build services, also runs a Bike Library for local primary school-aged children.

Register with the scheme and you will be able to choose a bike from our fleet of good quality, well-maintained machines. Use it for as long as you like then bring it back and swap it for a different one.

Our bikes range from small push-along balance bikes (ages 3 and up) to small mountain bikes (age 9-11).

At the moment we have a stock of around fifteen bikes, but we are always looking for good quality donations that can be checked over, turned around and sent out onto the streets again.

The Bike Library is open to the public on Saturday mornings from 9-12 at our workshop on Mill Road opposite the SME factory - look out for the green sign.

If you'd like to register please bring some ID with you and proof of address.