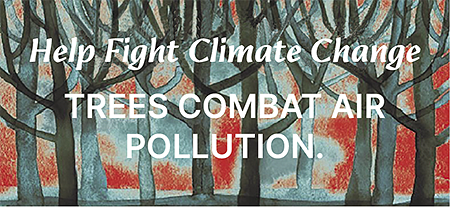 Steyning for Trees July News
'We were so sorry that the Charlie Burrell talk of the 20th May had to be postponed due to Charlie's illness. However we will really look forward to welcoming you.'
All 130 tickets (including Steyning Society members) already held are valid on 15th July 7.00 for 19:30, at the Steyning Centre when his wife ISABELLA - TREE author of the book 'WILDING; The Return of nature to a British farm' will be speaking about all the wonderful things that are being done at Knepp by the Knepp Wildland Foundation Charity.
Many of you will know of their work with storks. 2020 SAW STORKS RAISING CHICKS IN THE UK for the first time in 600 year, as well as providing a haven for many endangered species such as turtle doves, Barbastella bats, purple emperor butterflies, nightingales etc., many of these on the edge of extinction.
Their work on eliminating the use of chemicals, pesticides and herbicides in British Farming we think will be of interest to many of you.
Don't worry if you have lost your tickets we have a record and if you need some more The Steyning Bookshop has some to sell or give you, depending whether you are a member of Steyning Society.
Steyning Festival Green Day.
What a wonderful day we all had with so many there and joining in: particularly the children. We had two games for them: Pin the tail on the Endangered Red Squirrel kindly drawn for us by Don Rush, and Make and Plant a Tree. Both winners have received prizes , plus a tree for their verge or garden to be planted Sept/Oct..Many thanks to Val Rush for our lovely colourful Banner. (PICTURE). and to all our helpers. It was great talking to everyone. You were all so supportive and many more TREES ON VERGES have been requested.
Bluebells:
1000 Bluebells have been planted on Shooting Field Green, paid for by us, in partnership with Greening Steyning's LIFE ON THE VERGE. Many thanks to those who helped with this.
Joint Project with WSCC for a Larger Area of Planting:
We hope over two or three years to plant a larger area of WSCC land near Canons Way, to benefit all of Steyning, aiming at carbon and pollution capture plus noise containment. We are in consultation with those residents nearby.
St Mary's House - Bramber:
We are delighted to be working with them to plant a perimeter hedge-mix of Woodland Trust's `All Round Colour'. If you want to restore tranquillity to your life, there is no better way than walking round these beautiful gardens. We are lucky to have THIS LOVELY HOUSE so close to us and in such caring ownership so that it is safe for the nation. Do check on opening times.
Many thanks to the Wilson Memorial Trust for promising to fund us yet again and re-acting so quickly to our request.
PS a message just received:
'What a Difference a Year Makes.
When I moved to Newham Close nearly two years ago the only birds to be seen were pigeons, jackdaws and magpies and then less than a year ago STEYNING FOR TREES arranged for five trees (from the permitted list provided by West Sussex County Council) to be planted on the green next to my house. This is a large open space with one single Ash tree which is quite old and could fall at any time or succumb to Ash die back.

Am now happy to say that I have seen blackbirds, sparrows, wrens, blue tits, great tits, robins, a greater spotted woodpecker and a female greenfinch, the transformation is beginning to happen.'