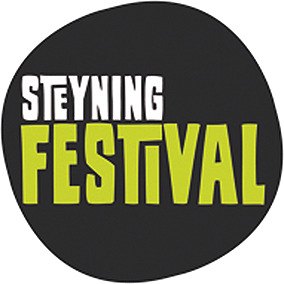 Steyning Festival 2022: 27th May to 5th June
We are ready and raring to go with our usual packed programme of events, with something for everyone. The Big Top will take centre stage on Fletchers Croft with the bar and cafe open throughout the ten days of fun and frolics.
Steyning will once again be alive with music, walks and talks, art and books, theatre and comedy and lots of opportunities to get together to laugh, learn and mingle.
We need your help to make our town reverberate with colour and exuberance.
A couple of thoughts/suggestions are:
The Yarn Bomb
- In case this is new to you, Yarn bombing or guerrilla knitting is a type of street art that employs colourful displays of knitted, crochet or woven yarn or fibre. Yarn bombing can happen anywhere from lamp-posts to bicycles, trees to statues. Please see the website for ideas of how to go about this.
Bunting
– why not decorate your house, street, garden. We have a plentiful supply of bunting, which we will be happy to share.
Please email: a
dmin@steyningfestival.co.uk
if you would like to borrow some bunting.
The countdown has begun and here is a taster of some of the fabulous events that will form part of Steyning Festival 2022.
Please visit our website to check out the many events we have planned and to book tickets
www.steyningfestival.co.uk
* If it's comedy you're after then check
Saturday 28th May
, Lucy Porter and fabulous support acts will be performing at the Big Top.
* Craig Charles Soul and Funk Club is once again coming to Fletcher's Croft on
Friday 3rd June
and promises to be every bit as exciting as before.
* Flash - A tribute to Queen kick off the long bank holiday with a night of smash hits and all round revelry on
Wednesday 1st June
.
* For those folk fans amongst you we start the Festival with The Servants Ball performing in the Big Top on
Friday 27th May
.
* Join us on the
Sunday 5th June
to celebrate the Queen's Platinum Jubilee either on the High Street or on Fletcher's Croft for a picnic in the park.
* Nightingale Picnic. Daylands farm is ideal for conservation as the fields and wooded areas are small, with many hedgerows and a lake dug in 1991 for wildlife. The hedges are centuries old and attract a wide range of nesting birds, including nightingales.
Saturday 28th May 16:00 - 18:00
.
* Chanctonbury Walk. A walk with Janet Pennington to the top of the Downs to discover the history of the Ring. A fascinating insight into the people and events that shaped the past of our famous Sussex landmark. After this exhilarating walk join us for a well-earned drink at the Frankland Arms pub. The walk is approximately two miles with some steep parts. Wear stout shoes, bring a water bottle, snacks (if you think you might get peckish) and appropriate clothing.
Saturday 28th May 14:15 - 17:30
.
* Steyning Scandals Walk
Friday 3rd June 10:00 - 12:30
. Walk with Janet Pennington and discover the secrets of Steyning town. A two hour ramble to discover "who did what, where and with whom!" Steyning's attractive timber framed buildings and flint cottages hide many secrets from the past - come and discover some of them if you dare!
Keep an eye on this as events are being added all the time.