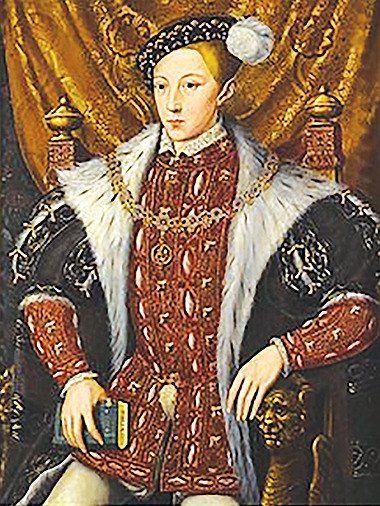 Museum Archives: The Reformation – Choppy Ecclesiastical Waters
It must have been tricky for ordinary people to negotiate the upheavals of the Reformation.
On the national stage, during the 1530's, Henry VIII had broken with the papacy and had established a separate Church of England. His chancellor, Thomas Wolsey, had suppressed the monasteries and abbeys, including the Abbey of Syon to which Steyning Church and manor had belonged for 95 years, confiscating their income and assets.
Indeed, William Pellett of Charlton Court was able to buy Steyning's vicarage and the right to appoint the vicar. It was an awkward period for belief in which both Catholics and Protestant heretics were, at one time or another, condemned to death.
The clues as to how the people of Steyning dealt with this upheaval and what they believed are slim, but can be found. The wording of wills sometimes helps. Where a testator identifies monies or goods to be used to pay for prayers for his soul you can be sure that he has not yet embraced protestant beliefs.
Richard Pellett did this in 1531 when he bequeathed
'to the Place of Syon 40 wethers
(castrated sheep)
owte of my flocke
[so as]
to be prayde for'
and, in 1539, Richard Farnefold bequeathed eight pence
'for each of the prestes who pray for my soul'
and that
'there shall be at my burienge thirtie masses and at my months mynde and in lyke wyse at my yeres mynde thirtie masses.'
The mention of masses and, indeed, of the 'High Altar' as in the next example, are also sure signs of continuing Catholic belief.
By 1544 Henry Robertes was hedging his bets when he said
'I bequeathe to the parish churche of Stenyng one Cowe to the intent to have a taper burning the sarvyce tyme every holy day before the highe Awlter, and if the church wardens refuse at any time to keep and maintain the said light then the said Cowe to be redelivered to myne heirs.'
He must have doubted whether the churchwardens truly upheld the Catholic faith.
Three years later came the accession of Edward VI (above) – only nine years old, but brought up to believe in a reformed religion. In the six years that followed, the Latin mass was replaced by the Protestant Book of Common Prayer, altars were removed, the two Steyning chantries, where priests were paid to say prayers and masses for the dead, were dissolved and their assets confiscated – and it was ordered that there should be no processions and that images should be removed.
So, what happened? With images removed and with fewer opportunities for direct involvement in church rituals, there seems to have been rather less attachment to Steyning's Church.
In wills written before 1547 there are frequent bequests of money to be used for church repairs and payments, as Thomas Person said,
'for my tythes and offerings negligently forgotten, if any'
. In later wills bequests are for the benefit of the poor people of the parish; nothing relating to the fabric of the church is mentioned. Money for the chantry altars dried up. Money for the 'church ale', a sort of church sponsored knees-up, continued to show up in the churchwardens' accounts but was possibly a less uproarious event; the income from it dropped by a third between 1546 and 1548.
Despite this there seems to have been at least the intent of doing some building work. In 1550
'Thomas Pellet, the mercer, oweth to the church a carten of 20 great free stone and 16 bushels of lyme, and Thomas Holland oweth 5 bushels of lyme.'
Then, in 1553, Edward died and Catholic Mary came to the throne. A new vicar, William Stoderd, was appointed who, as in times past, would have conducted masses in Latin. It was he who accepted the bequest of
'the worste Corporesse
(an altar cloth in the Catholic tradition)
of them that Mistrys ffernfold hath'.
Was it really her 'worst' corporesse or was it perhaps one made from 'worsted'? There is only so much that old records can tell us.