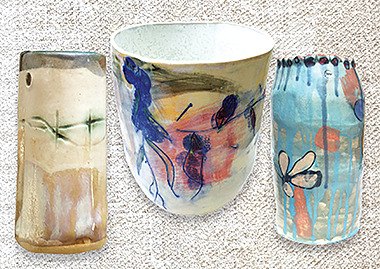 Jenny Wightwick Ceramics
Clay fascinates and intrigues me. Everything I create is hand built, often using rolled slabs which are then manipulated into forms.
Stoneware clay is my preferred choice using slips and underglazes to embellish adding colour and depth to my work.
My source material is predominantly a response to nature, I draw simple stick and ink sketches which are then transfer onto the clay surface before glazing and high firing.
I make a variety of forms from functional items to more sculptured large vessels. My work is constantly evolving and changing and my creative practice is an extension of my development.
Jenny Wightwick - 07845 961 752
www.jwceramics.net