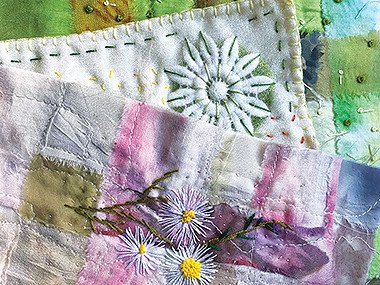 Front Cover: Esther Collins - Spring Samples
With a background in Graphic Design, Esther is a local Artist who began working with textiles over 10 years ago.
Inspired by the natural world, the plants and landscape of the South Downs, her artwork often has a botanical theme and likes to use natural processes whenever possible.
'I love the often overlooked parts of nature - the details of weeds, brambles or trees and the energy and vitality of plants and flowers. Textile art and embroidery are my absolute passion and I am really looking forward to exhibiting with Steyning Arts Trail this year.'
As well as making art, Esther also runs classes and workshops in textiles and embroidery.
For further details please see:
www.esthercollins.co.uk
Instagram
@esthercollins5679
facebook @textileworkshopsussex