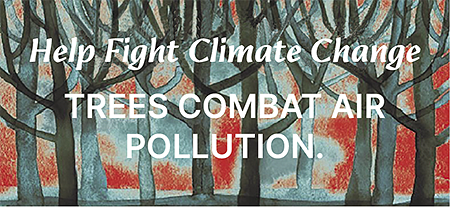 April: Steyning for Trees Newsletter
We are delighted to let you all know that STEYNING FOR TREES has been lucky enough to secure a talk to be given by Charlie Burrell about THE CHARITY KNEPP WILDLANDS to be hosted by the Steyning Society.
This should be a fascinating evening. Many of you will know of their work with storks '2020 saw storks raising chicks in the UK for the first time in 600 years'. As well as that achievement the Charity has managed to phenomenally increase endangered species such as the turtle dove, barbastelle bats, purple emperor butterflies, nightingales etc., many of these from the edge of extinction. They continue their research into increasing bio-diversity from a land management point of view, which is internationally acclaimed. Members of the Steyning Society will be able to obtain free tickets at their meeting in April. DO COME ALONG :TICKETS FOR NON-MEMBERS OF THE STEYNING SOCIETY from the bookshop at the end of April: cost £3.
Why short-eared owls flock to East Sussex.
SFT has recently been planting free trees at Broadbourne Farm provided by the South Downs National Park so we are delighted to see news of their success with their re-naturing project .
They have managed to create a boom in voles by re-growing types of grasses on an SSSI. at Seven Sisters Country Park. This in turn has provided food for a resurgence of short-eared owls - what beautiful creatures they are. They migrate thousands of miles to Britain to escape the freezing cold winters of Russia and Scandinavia, and it certainly seems like they've made themselves at home.
Scotland hopes to protect its salmon from the worst ravages of climate change by planting millions of trees alongside its rivers and streams to help keep the water cooler. The initiative comes after scientists found that rivers and burns in the Highlands are already too warm in summer for wild salmon as they head upstream to spawn, increasing the threat to the species survival.
Country file on BBC TV says that there is going to be a pilot scheme of a land app. that can measure the carbon storage in hedgerows. What a lot hedges do for us as well as providing shelter for so much fauna.
A Birdlife International Survey has found that starling murmurations are getting smaller with less birds. What a sad thought for those wonderful sights seen often over Brighton Pier.
See you all on 20th May at the Steyning Centre for the Knepp Talk.