No Grains - Seed based Bread Recipe
August 2nd, 2021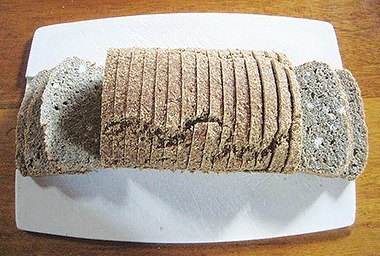 Preamble: I have been baking our bread in a standard bread making machine for about 11 years using a GMO free stone ground wholewheat flour, salt, sugar, dry yeast, coconut oil and water recipe.
Increased aching, around 2017, led to some research and found that perhaps wheat might be an issue. To test this possibility, decided to reduce wheat intake by baking a grain free alternative. One of many links re Grains v Seeds for you to consider: https://www.thealternativedaily.com/grains-vs-seeds-whats-the-scoop/

As the test would only require one loaf at a time and might need only a few weeks to determine whether aches would dissipate, searched for a seed bread recipe that would continue using a bread machine as it was easy, convenient with all its programs and has a timer.

Allowing about 3 weeks for the changes to take effect, the test proved successful. Have been using, with modifications to the original recipe below, since then.

Recipe:
Ingredients:
• 250g - Chickpea flour
• 150g - Coconut Flour
• 80g - Flax Seed powder (Alt 35g Psyllium)
• 40g - Sunflower seeds - optimal
• 20g - Sesame seeds – optimal
• 0.75tsp - salt
• 1.5 tbs - Baking powder

• 4 - Medium eggs (alt 3 extra large)
• 30ml - Olive or Coconut oil
• 1.5 / 2 - cups water (Coconut flour needs more than desiccated)

Option 1 - single loaf in a Bread Machine:

Method:
1 Weigh all dry ingredients into a suitable size bowl and combine well.
2 Crack eggs into a second bowl and beat thoroughly with an electric beater.
3 Add olive or coconut oil to the beaten eggs and beat for another minute.
4 Form a hollow in the well combined dry ingredients and add the beaten eggs and olive or coconut oil.
5 Add 1.5 cups water.
6 Fold in the dry ingredients to form the 'dough'.
7 The 'dough' will be quite dry so add additional ½ (or more) cup of water and continue to fold in.
8 Use a fork to reduce any lumps to achieve a consistent, well (not runny) wetted mixture.
9 Empty the mixture into the machine baking pan (no kneading blade).
10 Place baking pan into the machine.
11 Set program, usually No. 12 – to bake only – switch on and bake for 1 hour.
12 Restart on the same program and bake for a further 20 minutes (80 minutes total) – switch off and remove to cooling rack.
13 Once loaf is cold, cut into slices placing 2 slices, at a time, into suitable sized Ziplock bags - freeze.

Option 2 - multiple loaves in a standard oven:

a) Most ovens will accommodate 3 x 22cm x 11cm (approximate size) baking tins simultaneously.
c) Make three bowls of bread dough as per ingredients/method.
d) Pre-heat oven to 120°C (i.e: same as baking machine bake temperature).
e) Place oven rack in the centre position.
f) Pour each bowl of bread dough into one of the ovenproof paper lined baking tins.
g) Press dough down firmly, with a reversed spoon to level and exclude air.
h) Smooth sides, corners and top.
i) Place baking tins side by side on the middle oven rack.
j) Set oven timer for 80 minutes.
k) Test each loaf, at the end of the baking time, with a sharp skewer to ensure baked through.
l) If any dough residue bake for another 5 minutes and test again.

---
Comments (0)
No comments have been submitted yet.
Why not be the first to send us your thoughts
Leave A Comment

Thank you for your comments, they will appear shortly once approved.
Recent Posts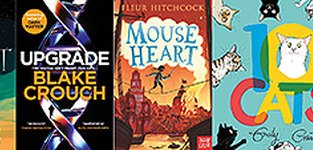 Book Reviews: August
August 2nd, 2022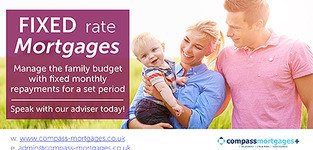 Why use a Broker?
August 1st, 2022
Sussex Wildlife Trust: Grass Snake
August 1st, 2022
Have You Seen...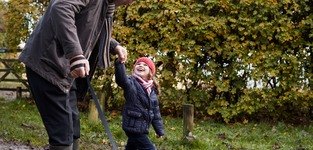 Get vaccinated to protect yourself and your community.
November 10th, 2020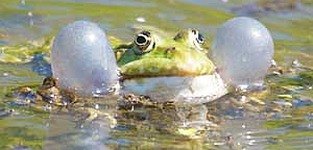 August 2017 - Sussex Wildlife Trust - Marsh Frogs
August 24th, 2017