May 2021 Gardening Journal: Plant of The Month - Lamprocapnos spectabilis Dicentra.
May 1st, 2021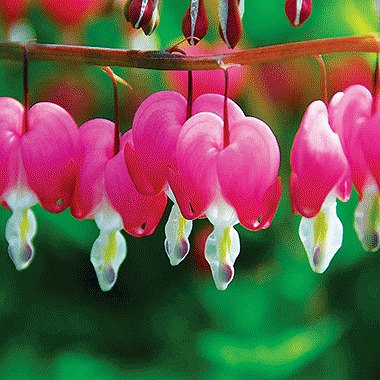 They are more commonly known as 'Bleeding Hearts'. The first varieties were introduced to England during the 1840's by Robert Fortune, a Scottish botanist and plant hunter.
Spring has properly sprung in May and whilst the signs of Spring is still there Nature's re-animation is taking place, and is in full effect now. Fresh green leaves on the trees, new growth and many plants continuing to sprout both leaf and flower. Not to mention the beautiful bird song and days getting noticeably longer, Winter is almost a distant memory. It's a great time of year with everything looking and smelling so fantastic. it's easy to get lost in life outside as the days lengthen and especially after the lockdowns we've all been through in the last year or so.

Plant of the Month – Lamprocapnos spectabilis Dicentra.

Yes I still call it that, although the name changed a few years ago I still cant commit Lamprocapnos to memory quite yet, and I suspect that will always be the case….

Lamprocapnos spectabilis is a genus within the Papaveraceae (Poppy) family, native to temperate regions of eastern Asia and North America.

They are more commonly known as 'Bleeding Hearts'. The first varieties were introduced to England during the 1840's by Robert Fortune, a Scottish botanist and plant hunter.

The common name, Bleeding Hearts, is said to come from a Japanese legend that tells a story of a young man in love. He tried to win her affection by giving a pair of rabbits (the first two petals of the flower), a pair of slippers (next two petals) and a pair of earrings (remaining two petals). His affection was rejected, and he subsequently took a sword to his heart, causing the bleeding heart.

Lamprocapnos is one of the most well-known and well-loved of the spring ephemerals. It is a graceful ornamental with rose-pink, nodding, heart-shaped flowers hanging off of arching stems. Bleeding Heart's unique blooms and the plant's elegant appearance enhances cottage gardens and shady retreats.

Although classified as shade plants, Bleeding Hearts grow best in light shade to full sun. They thrive in humus-rich, well-drained soil, and will rot of the soil remains too wet.

The plants grow in loose clumps, 3 feet tall and 4 feet wide. The reddish new foliage emerges from the ground in early spring and forms into powdery green leaves on fleshy stems.

Bleeding Hearts flower in early May to mid summer, with each stalk bearing up to 15 individual flowers. The plants go dormant mid to late summer. The yellowing foliage can be cut back hard at that time.

With their graceful foliage and heart-shaped flowers, Bleeding Hearts make a spectacular show in the May garden with tulips and forget-me-nots, sweet woodruff and lily of the valley at their feet.

Since the foliage dies back in midsummer, I often plant them with other perennials that will fill in and obscure the yellowing foliage after they flower. Combinations such as hostas, hardy geraniums, which come out later in the spring to fill in as the Bleeding Heart declines.

Jobs to be doing this month include:
Ornamental Garden:
• This month is a fast period of growth. Late frosts may catch early blooms and soft growth – remove any damaged growth.
• Spray roses with rose clear or similar.
• Weed
• Continue to remove spent flowers of spring bulbs but not the foliage until it has withered and yellowed.
• Chelsea-chop time – If the Nepeta and Sedums are looking leggy then cutback by a third to encourage compact growth that will not collapse later in the season. This can be applied to the lavender, echinops, echinacea, aster, helenium and salvia too if felt necessary.
• Trim Rosemary, Thyme and Sage if not done in April.
• Cutback withered daffodil or tulip stems once they have turned yellow.
• Trim grass edges of borders regularly to keep neat and tidy.
• Prune spring flowering clematis
• Stake and support herbaceous perennials if necessary.
• If daffodils gave a poor show lift and divide bulbs and replant.
• Continue deadheading spring bulbs.
• Start hardening off tender plants for planting out.

Vegetable Garden:
• Harvest Asparagus
• Direct sow French beans and sweet corn if weather is warm enough.
• Start earthing up potatoes.
• Harvest early crops such as radish/lettuce etc.
• Refrain from planting tomatoes oo early as they suffer if exposed to temperatures below 12 degrees.
• Sow pumpkins, cucumbers,courgettes, squashes under cover now and outdoors towards month end.

---
Comments (0)
No comments have been submitted yet.
Why not be the first to send us your thoughts
Leave A Comment

Thank you for your comments, they will appear shortly once approved.
Recent Posts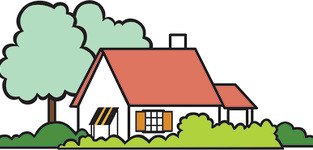 How will I ever get on the housing ladder?
July 3rd, 2021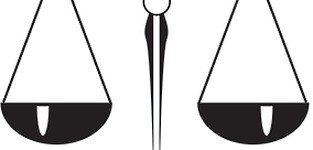 Writing a Will.
July 1st, 2021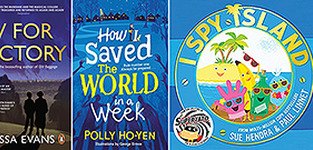 Book Reviews: July 2021
July 1st, 2021
Have You Seen...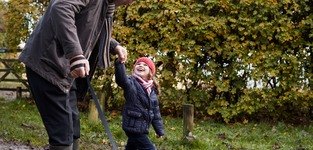 Get vaccinated to protect yourself and your community.
November 10th, 2020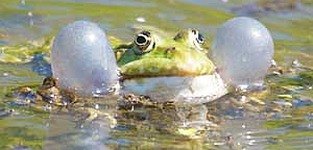 August 2017 - Sussex Wildlife Trust - Marsh Frogs
August 24th, 2017