June 2021 Gardening Journal: Plant of the month – Paeonia lactiflora 'Sarah Bernhardt'
June 1st, 2021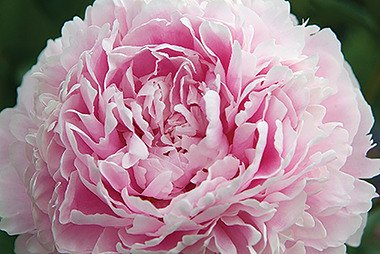 Herbaceous peonies are a well-deserved, popular choice for providing colour and drama to ornamental borders in late spring and early summer.
With the very dry April this year, many plants have struggled to get going. However, June usually always has flowers in abundance with plants still using up what spring moisture we had in order to send out blooms of all sorts. It's a great time for the English Garden with Roses & Peonies providing the first flush of flower along with that heady summer fragrance too. The longer days and evenings mean we can spend more time in the garden, appreciating all that we have worked hard for through winter and spring.

Plant of the month – Paeonia lactiflora 'Sarah Bernhardt'

This RHS award of garden merit favourite Paeonia lactiflora 'Sarah Bernhardt' bears enormous, fragrant, double flowers in rose pink, with ruffles & white edges to the petals. It makes an excellent cut flower with its large blooms (up to 20cm) and is delightfully fragrant.

Sometimes flower stems may need staking and some excellent metal supports are out there which fully support the plant when in flower.

Herbaceous peonies are a well-deserved, popular choice for providing colour and drama to ornamental borders in late spring and early summer.

They boast large, often double flowers in whites, pinks and reds, and return year after year. Unlike tree peonies, herbaceous peonies die back to ground level in winter.

Peonies are a classic ingredient of the perennial border and have been cultivated for over 2 millennia. Paeonia lactiflora or Chinese Peony are native to central Asia from Siberia to Northern China and thrive well in the conditions we have here in the UK. They are reliable and vigorous and can grow up to a metre tall, expanding clumps to around 90cm in diameter too.

Peonies like to grow in moist but well-drained soil in full sun or partial shade. Deadhead after flowering and bear in mind that Peonies do not like to be moved/disturbed.

In early spring apply a balanced slow-release fertiliser around the base of the plant and mulch with well-rotted compost or manure. Best planted at the beginning of Autumn to establish a good root system for the following year.

Many peonies are virtually pest free and enjoy being deer and rabbit resistant but attractive to bees and butterflies.

Perfect as a specimen plant, but also very attractive in groups for a bed. A classic ingredient for a perennial border and make particularly attractive and long-lasting cut flowers.

Peonies partner well with many plants, but my own favourite planting partners to create that classic English country garden effect, are Salvia Nemorossa Caradonna and Nepeta Walkers Low.

This combination will provide you with soft and informal effect suitable for any garden.

Jobs to be doing this month include:
Ornamental Garden:
• Lightly trim box balls – traditionally on Derby Day 6th June!! Would be nice to encourage the box topiary to grow larger while retaining the shape.
• Deadheading – Salvias as the flower heads go over, penstemons, roses etc.
• Spray any plants infected with aphids or black fly.
• Weed!!!
• Prune early flowering clematis.
• Cut back foliage of tulips.
• Trim other shrubs to shape as necessary.
• Plant warm season grasses such as penisetum and panicum.
• Treat bindweed/groundelder and other invasive weeds growing among other plants by applying a glyphosate based weedkiller to their leaves.
• Prune ornamental cherries after their flowers have faded.
• There is still time to sow quick germinating annuals such as cosmos.
• Sow winter bedding such as violas etc.
• Cut back oriental poppies/pulmonaria etc., after they have flowered. Remove all leaf as well to allow for fresh leave to sprout.
• Remove reverted shoots form variegated shrubs etc.

Vegetable Garden:
• Direct Sow carrots for autumn and winter harvest.
• Sow Florence fennel and chicory.
• Plant out leeks once they are pencil thick.
• Put straw round strawberries.
• Water potatoes for good sized tubers.
• Feed tomatoes regularly.
• Ventilate greenhouse.
---
Comments (0)
No comments have been submitted yet.
Why not be the first to send us your thoughts
Leave A Comment

Thank you for your comments, they will appear shortly once approved.
Recent Posts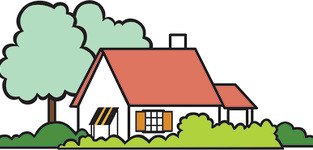 How will I ever get on the housing ladder?
July 3rd, 2021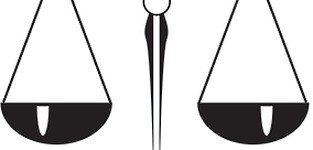 Writing a Will.
July 1st, 2021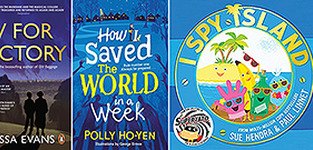 Book Reviews: July 2021
July 1st, 2021
Have You Seen...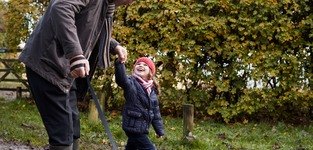 Get vaccinated to protect yourself and your community.
November 10th, 2020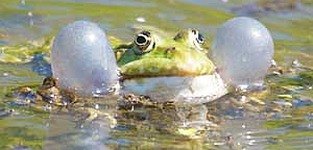 August 2017 - Sussex Wildlife Trust - Marsh Frogs
August 24th, 2017