Gardening Journal June 2022: Plant of the month - Dianthus carthusianorum
June 1st, 2022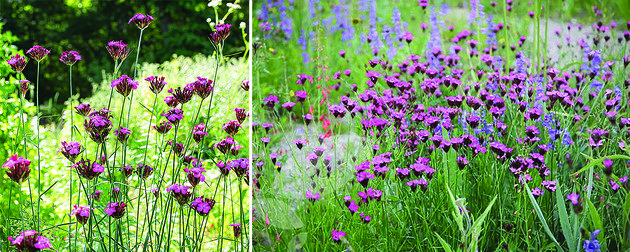 After another very dry April this year, many plants have struggled to get going, but June almost always has flowers in great abundance.
After another very dry April this year, many plants have struggled to get going, but June almost always has flowers in great abundance. Luckily the plants are still using up what spring moisture we had to send out blooms of all sorts. It's a great time for the English Garden with Roses & Peonies providing the first flush of flower along with that heady summer fragrance too. The longer days and evenings mean we can spend more time in the garden, appreciating all that we have worked hard for through winter and spring.

Carthusian pink is an elegant, hardy, small-flowered Dianthus named in honour of the Carthusian order of monks, founded in the 11th century in the Chartreuse Valley in the French Alps. Nowadays, Carthusian pink and the closely related Dianthus giganteus are grown by those who appreciate their understated elegance. It's common throughout Europe occurring naturally from the Mediterranean, and East to Poland, Slovakia and Ukraine.

Dianthus carthusianorum is a particularly useful plant for our small modern gardens. It has beautiful magenta flowers from June to late summer, held on slim stems around 40-50cm tall above a nest of strap-like leaves, and works well amid grasses in gravel and prairie gardens. It has the same see-through quality that turned Verbena bonariensis into a garden favourite – only this is evergreen, so you'll have foliage all winter, too.

The individual flowers have magenta, purple or pink (occasionally white), toothed petals, and a narrow, tube-shaped calyx. The flowers, which are only lightly scented, are borne in flat-headed clusters on slender, upright stems throughout the summer. Pollination is carried out by butterflies (those with probosces long enough to reach the nectar at the base of the narrow, tube-shaped calyx).

Some forms of Carthusian pink can tolerate soils containing heavy metals, such as lead and zinc, and are therefore useful for re-vegetating polluted areas. The Carthusian monks traditionally used the plant to treat muscle pain and rheumatism.

Collections of Dianthus carthusianorum seeds are held in Kew's Millennium Seed Bank based at Wakehurst Place in West Sussex which aims to save plant life worldwide, focusing on plants under threat and those of most use in the future. Seeds are dried, packaged and stored at a sub-zero temperature in Kew's seed bank vault at Wakehurst, which is open to all visitors.

Plant in a flower cutting patch, use it as border edging or dot through a wildlife garden; you can even try it on a green roof. Fans of prairie planting might team it with ornamental grasses or with Penstemon. It needs well-drained soil, either neutral or on the alkaline side, and full sun. The flowers are scented and pollinator friendly. Carthusian pink will do well in any well-drained soil in full sun. It is particularly suited to growing in sunny borders.

Jobs to be doing this month include:
Ornamental Garden:
• Lightly trim box balls – traditionally on Derby Day 6th June!! Would be nice to encourage the box topiary to grow larger while retaining the shape.
• Deadheading – Salvias as the flower heads go over, penstemons, roses etc.
• Spray any plants infected with aphids or black fly.
• Weed!!!
• Prune early flowering clematis.
• Cut back foliage of tulips.
• Trim other shrubs to shape as necessary.
• Plant warm season grasses such as penisetum and panicum.
• Treat bindweed/groundelder and other invasive weeds growing among other plants by applying a glyphosate based weedkiller to their leaves.
• Prune ornamental cherries after their flowers have faded.
• There is still time to sow quick germinating annuals such as cosmos.
• Sow winter bedding such as violas etc.
• Cut back oriental poppies/pulmonaria etc after they have flowered. Remove all leaf as well to allow for fresh leaves to sprout.
• Remove reverted shoots form variegated shrubs etc.

Vegetable Garden:
• Direct Sow carrots for autumn and winter harvest.
• Sow Florence fennel and chicory.
• Plant out leeks once they are pencil thick.
• Put straw round strawberries.
• Water potatoes for good sized tubers.
• Feed tomatoes regularly.
• Ventilate greenhouse.

---
Comments (0)
No comments have been submitted yet.
Why not be the first to send us your thoughts
Leave A Comment

Thank you for your comments, they will appear shortly once approved.
Recent Posts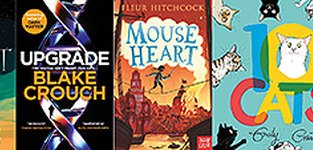 Book Reviews: August
August 2nd, 2022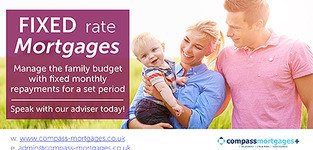 Why use a Broker?
August 1st, 2022
Sussex Wildlife Trust: Grass Snake
August 1st, 2022
Have You Seen...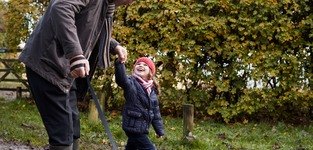 Get vaccinated to protect yourself and your community.
November 10th, 2020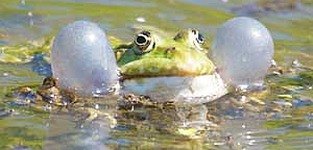 August 2017 - Sussex Wildlife Trust - Marsh Frogs
August 24th, 2017