Book Reviews: September 2021
September 2nd, 2021

A (Very) Short History of Life on Earth by Henry Gee
Picador hardback £16.99
This wonderful book takes the reader on a thrilling, dizzying journey from the inhospitable, violent rock of a young Earth, through the beginnings of life – millions of years of algae, slime moulds and sponges, to the improbable monsters of the Cambrian Explosion, the development of the digestive system and predation to life on dry land with plants and mammals, and also to speculations on the end of life. Beautifully written, informative, poetic, and never dry, it is an excellent antidote to current affairs and will put any puny human problems into perspective. For anyone who enjoyed Sapiens, but thought it was a bit too human-centred! Or anyone with an interest in the history (and future) of life on our planet. Alice

Trio by William Boyd
Penguin paperback £8.99
In the summer of 1968, that very distinctive year internationally, three young hopefuls, a producer, an actress and a novelist, are making a Swinging Sixties movie in Brighton. Inevitably the trio all have their problems and secrets. Who better than this wise and skilful writer to dissect the lives of creative characters under pressure and produce another memorable and immersive read. 'When you open a book by William Boyd you know you are in safe hands' Steyning Bookshop Book Group member. Sara

Sorrow and Bliss by Meg Mason
Orion hardback £14.99
Starting with the break-up of her marriage to long suffering Patrick, Martha Friel, the narrator of this masterly debut novel, takes us on her dark but amusing journey to find out whether life is ever too broken to fix. Martha's sporadic and sometimes infuriating depressive illness forms the crux of this novel, but the surrounding characters and events are so real and wittily depicted that the reader is completely drawn in. Echoes of Fleabag, Nina Stibbe and Sally Rooney (but with less intense sex!) 'This is a novel about the effect we all have on each other, unstable or not, … especially where love is concerned' The Guardian
'I was making a list of all the people I wanted to send it to, until I realised that I wanted to send it to everyone I know' Ann Patchett, author of The Dutch House. Sara

The Orphans of St Halibut's: Pamela's Revenge by Sophie Wills
Macmillan paperback £7.99
The second book in this very funny series. Madness and mayhem in a modern St Trinians. A spectacular cast of quirky characters and a bonkers plot. Most enjoyable.
Pamela by the way is a very bad-tempered goat. 'I would recommend this book to people that like spooky, funny and adventurous stories' Reader, aged 8

When The Sky Falls by Phil Earle
Andersen Press paperback £7.99
A powerful WWII story inspired by real events. A 12 year old boy is left in a deserted city to guard a silverback gorilla in a run down zoo. But what will happen if the zoo is bombed and the gorilla goes free?

---
Comments (0)
No comments have been submitted yet.
Why not be the first to send us your thoughts
Leave A Comment

Thank you for your comments, they will appear shortly once approved.
Recent Posts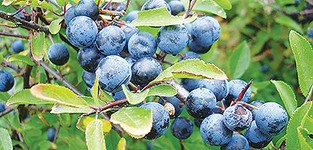 Sussex Wildlife Trust: Blackthorn
October 1st, 2021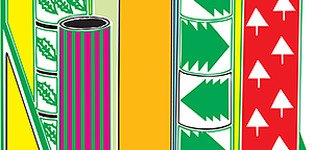 Get your Will Gift Wrapped before Christmas!
October 1st, 2021
Have You Seen...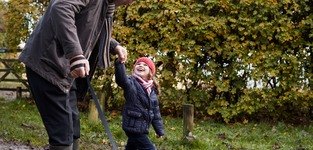 Get vaccinated to protect yourself and your community.
November 10th, 2020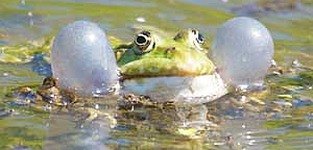 August 2017 - Sussex Wildlife Trust - Marsh Frogs
August 24th, 2017