Book Reviews: May 2021
May 1st, 2021

Four excellent reads to consider this month
Circus of Wonders by Elizabeth Macneal.
Pan Macmillan Hardback £14.99
The captivating second novel from Elizabeth Macneal, author of the best-selling The Doll Factory, set in the colourful circus world of London's 19th Century pleasure gardens. Country girl Nell picks violets for a living, in a quiet coastal village. Set apart from her community by the birthmarks that speckle her skin, she finds solace in the sea. But when Jasper Jupiter's Circus of Wonders arrives in the village, Nell is kidnapped - her father has sold her, promising Jasper Jupiter his very own 'leopard girl'. It is an agonizing betrayal, but as her fame grows, and she finds friendship with the other performers,she begins to wonder if joining the show is the best thing that has ever happened to her. But what happens when her fame threatens to eclipse that of the showman who bought her? And as she falls in love with Jasper's gentle brother Toby, can he detach himself from the terrible secret that binds him to his tyrannical brother? A really enjoyable novel, which vividly evokes 19th Century London, at once a tender love story, an exploration of difference & disability, and a rip-roaring good read! For fans of Jessie Burton's The Miniaturist & Stacy Halls' The Familiars.
Best Worst Day Ever by Sophy Henn.Paperback £6.99, Simon & Schuster.
We are HUGE fans of Sophy Henn - her brilliant, illustrated chapter book series Bad Nana and Pizazz are firm Steyning Bookshop favourites, and her picture books are ADORABLE!
This sweet picture book follows little Arthur, who is having the Worst Day Ever! He packs his bags and stomps off to the end of the garden to sulk. But who should he find there? ... A bear, a lion & an elephant help to restore Arthur's mood, and soon he is having the BEST worst day ever! Delightfully illustrated, with cute characters and stylishly designed with flat, matte colours, this is a lovely picture book for 2-4 year olds. Sophy will be stopping by the bookshop in mid-May to create an artistic window display, so if you'd like to put your name down for a signed / dedicated copy, give us a ring, or better still POP-IN and say hello!
Noah's Gold by Frank Cottrell-Boyce, Illustrated by Steven Lenton.
Pan Macmillan hardback £12.99
The latest novel by Frank Cottrell-Boyce, author of Millions, Sputnik's Guide to Life on Earth, and many more award-winning children's books, is complete comedy gold wrapped up in an exciting story full of mystery and suspense.
Eleven-year-old pipsqueak Noah is famed in his family for making gadgets malfunction. When he accidentally stows away on his older sister's Geography field trip, the minibus Satnav goes haywire and the kids find themselves marooned on an uninhabited island. 6 kids. 1 remote island. No adults (their teacher has vanished!) They're hungry. Their phones don't work – they CAN'T LOOK ANYTHING UP! – and, somehow… Noah has broken the entire internet!! There's no way of contacting home…. Disaster!
The story is exciting and genuinely believable, the interplay & dialogues between the different teenage characters are pure comic genius, and the recurring theme of our reliance on technology is thought-provoking, and will hopefully spark family discussions!
Lively illustrations by Steven Lenton add to the charm. Perfect for readers of 8-11 years.
The Gospel of the Eels by Patrik Svensson. Now out in paperbackPan Macmillan £9.99
A FASCINATING exploration of the complicated natural history of the eel.
After nearly two and a half thousand years of study, we know only the rough outline of the eels' life cycle. It is born as a larva in the Sargasso Sea, drifts across the Atlantic to the rivers of Europe, becoming a glass eel, and then a yellow eel, spending decades in murky freshwater, before undergoing its final transformation to a silver eel and travelling four thousand miles back across the Atlantic to breed in its birthplace. However, no-one has ever seen an eel reproduce, or been able to give a complete account of their metamorphoses, or even seen a mature eel in the Sargasso Sea. And no-one knows why they are disappearing.
This is a beautiful, mesmerising book, its gentle melancholy coming from the fact that it is in fact an elegy, to Svensson's father, and their relationship – conducted largely through eel-fishing – and perhaps to the eel itself, whose catastrophic declines may never recover.
Steyning Bookshop T: 01903 812062 shop online
www.steyningbookshop.co.uk
---
Comments (0)
No comments have been submitted yet.
Why not be the first to send us your thoughts
Leave A Comment

Thank you for your comments, they will appear shortly once approved.
Recent Posts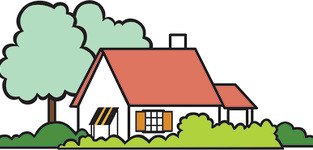 How will I ever get on the housing ladder?
July 3rd, 2021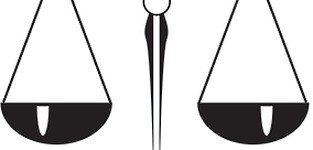 Writing a Will.
July 1st, 2021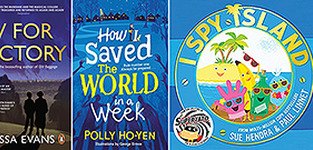 Book Reviews: July 2021
July 1st, 2021
Have You Seen...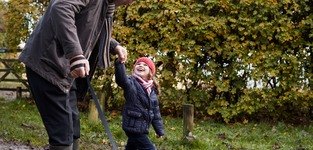 Get vaccinated to protect yourself and your community.
November 10th, 2020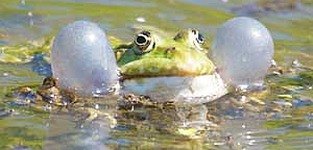 August 2017 - Sussex Wildlife Trust - Marsh Frogs
August 24th, 2017