Book Reviews: June 2021
June 1st, 2021

Selection includes 3 previous favourites, now out in paperback:
The Woolly Bear Caterpillar by Julia Donaldson, illustrated by Yuval Zommer
Pan Macmillan hardback £12.99
A brand new story by Julia Donaldson is always a cause for celebration, and delivers a delightfully informative mini-beast twist on the classic tale of the Ugly Duckling. With really stunning illustrations by Yuval Zommer (who illustrated the best-selling 'The Street Beneath my Feet') this book also includes an informative non-fiction mini-book by Michael Blencowe of Sussex Wildlife Trust.
Crawling through the garden, the little brown Woolly Bear Caterpillar wonders what kind of moth she will become. The other caterpillars may be bonny and bright, stunning and smart, but they are not kind – they laugh at the small, plain Woolly Bear. There is one thing that they are sure of: Woolly Bear could never be as beautiful as them! But could one little caterpillar be about to undergo a truly terrific transformation?
Look out for an online storytime event with Julia Donaldson on 19th June – tickets on sale soon, and hopefully an 'in real-life' Steyning Bookshop signing, date TBC, later in June.
Shoe-Wars by Liz PichonScholastic, Paperback £7.99
'Shoe-Wars' is the new book, now out in paperback, from the crazy imagination of Liz Pichon, the best-selling author of the Tom Gates books. Like the Tom Gates books, it is packed with lively cartoons, quirky characters, and all manner of typeface trickery.
The story is set in Shoe Town where siblings Bear & Ruby used to live in a shoe shop owned by their parents. But after the death of their mother, evil Wendy Wedge swept in and took over. Secretly, their dad, an eccentric inventor, has invented some incredible Flying Shoes, which he plans to enter into the Golden Shoe Awards to save the family fortunes. But his boss, Wendy Wedge, has got wind of his invention and she will stop at nothing to steal the shoes and win the coveted trophy... Ruby and Bear must outwit the evil Wendy and her bullying son, Walter, and infiltrate all manner of shady plots in order to rescue their dad and keep the shoes hidden. It's ... shoe wars!
Lots of quirky fun for 6-10 year olds, full of excitement, dastardly villains and madcap gadgets!
Liz Pichon will be at the bookshop on Saturday 26th June from 15:00 for a shoe-tastic signing to celebrate the paperback release. Tickets on sale now.
3 previous favourites, now out in paperback:
Humankind: A Hopeful History by Rutger Bregman Bloomsbury £9.99
Essential reading for anyone feeling full of despair in these difficult times, Dutch historian Rutger Bregman's fresh take on human nature is heartening and optimistic. From Machiavelli to Hobbes, Freud to Dawkins, in religion, fiction, science, psychology and sociology, we have been taught that human beings are by nature selfish and governed by self-interest. In 'Humankind', Rutger Bregman makes a revolutionary new argument: People are essentially GOOD, and their actions naturally tend towards kindness and altruism.
Chapter by chapter, going back through 200,000 years of human history, Bregman re-evaluates and re-examines some of the most famously pessimistic events and case-studies; from the real-life Lord of the Flies to the Blitz, a Siberian fox farm to an infamous New York murder, Stanley Milgram's Yale shock machine to the Stanford prison experiments, he finds persuasive new evidence for humanity's essential decency. If we begin to believe in fundamental human kindness and altruism, we may be able to achieve true change in society. For fans of Sapiens by Yuval Noah Harari
Summerwater by Sarah MossPicador paperback £8.99 June 24th
Sarah Moss is a writer of rare accomplishment, her prose is sharp and her insights are powerful. 'Summerwater' is an intense, beautifully-written, and devastating story, set over a 24-hour period in a faded Scottish cabin park.
As the rain hammers down outside, in short vignettes we are introduced to the inhabitants of the holiday cabins; a woman goes running up the Ben as if fleeing; a teenage boy chances the dark waters of the loch in his kayak; a retired couple head out despite the downpour, driving too fast on the familiar bends…. Nobody has any phone signal, and the world feels very far away, leading to a claustrophobic sense of dread… we know something bad is going to happen, but to whom.. and when?
There are tender moments – Moss is an astute observer of family life and domestic tensions, there is acerbic humour, there are moments of limpid beauty in her observations of nature, and bubbling throughout, the tensions between this group of strangers simmer and then boil over…. No more spoilers – you HAVE TO read it!
The Moth & the Mountain by Ed Caesar£10.99 Penguin
A really gripping and fascinating true account of a bonkers 'have a go hero'; the mysterious 1930's mountaineering legend Maurice Wilson, and his madcap idea of conquering Mount Everest – alone. Maurice's ill-conceived plan: to fly a Gipsy Moth aeroplane from England to Everest, crash land on its lower slopes, then become the first person to reach its summit. Wilson didn't know how to climb… he barely knew how to fly. But he had pluck, courage and a vision!
This is a magnificent portrait of a man dismissed by many as an eccentric charlatan, Ed Caesar spins a ripping yarn, and rightfully restores Maurice to his place in the annals of Everest exploration. Reads like a novel!
Steyning Bookshop T: 01903 812062 shop online
www.steyningbookshop.co.uk
---
Comments (0)
No comments have been submitted yet.
Why not be the first to send us your thoughts
Leave A Comment

Thank you for your comments, they will appear shortly once approved.
Recent Posts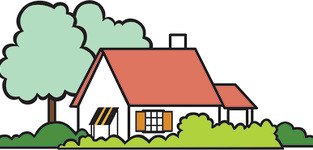 How will I ever get on the housing ladder?
July 3rd, 2021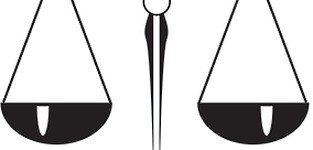 Writing a Will.
July 1st, 2021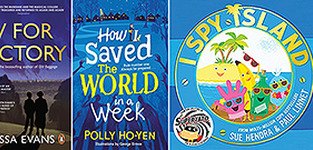 Book Reviews: July 2021
July 1st, 2021
Have You Seen...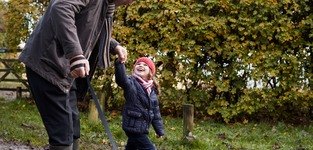 Get vaccinated to protect yourself and your community.
November 10th, 2020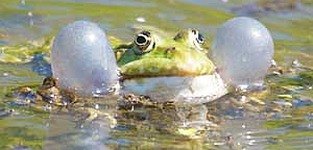 August 2017 - Sussex Wildlife Trust - Marsh Frogs
August 24th, 2017