Book Reviews: June
June 1st, 2022

FROM Saturday 18th June to Saturday 25th June we'll be celebrating Independent Bookshop Week with a host of special offers, tempting titles, events and of course, tea and cake! Do pop in for a browse and a slice of homemade cake!
Non-Fiction
Sentient by Jackie Higgins
Picador £9.99
Ask a child to name their senses, and they will probably come up with the same five as you. Smell, taste, sight, hearing, and touch were first described as the five senses by Aristotle over two thousand years ago. However, with the advent of modern neuroscience, these senses have been joined by the sixth, seventh, eighth and ninth senses, and many more.

Jackie Higgins takes us on a fascinating journey around the ways in which we perceive the world, using the extraordinary perceptive powers of animals as our guide. From the incredible colour vision of the mantis shrimp to the extraordinarily sensitive nose of the star-nosed mole, and the ability of the barn owl to locate prey in darkness, and the cheetah's sense of balance, to a spider's body clock, these incredible animal studies illuminate our own sentience.

Literary Fiction
China Room by Sunjeev Sahota
Vintage, £9.99
Mehar and her new sisters-in-law are married to three brothers, but as the men come to them in darkness and their days are veiled, they don't know which sister has which husband. In their small, claustrophobic world, filled with sweeping and pounding and kneading and baking, a mistake and a deception ignite a passion that has far reaching consequences. 60 years later, Mehar's great grandson, escaping demons of his own, seeks sanctuary on the family's old farm.
Spare and atmospheric, a haunting tale of forbidden love.

The Dance Tree by Kiran Millwood Hargrave
Pan Macmillan £14.99 hardback
A spellbinding historical novel set near Strasbourg in the 16th Century – inspired by the real events of the so-called 'Dancing Plague'. In the midst of a blisteringly hot, pestilent summer, pregnant Lisbet tends the bees on her husband's farm, until the peace is disturbed by the return of Agnethe, her sister-in-law, from seven years' penance in a nunnery for a crime no one will name. Lisbet is moved by the stoic young woman and becomes determined to discover her secret. Meanwhile, both women are intrigued by rumours of a frenzy of women dancing for days in Strasbourg's market square, and against a backdrop of mounting religious hysteria and superstition, passions are ignited and dangerous deceptions are uncovered. Simply perfect writing; raw, immersive and compelling, this story will haunt you for days.

Crime Fiction
Bad for Good by Graham Bartlett
Allison & Busby £16.99 hardback
A gripping, gritty and absorbing crime novel set in Brighton. Graham Bartlett spent 30 years in the police, as a detective, firearms commander, and city police chief in Brighton & Hove, and now works as a crime-consultant for writers including Peter James, Elly Griffiths and Dorothy Koomson. Bad for Good is his first crime fiction novel, following 2 best-selling 'true crime' books.
Detective Superintendent Joanne Howe has a complex and sensitive case on her hands: the murder of a promising young footballer, who just happens to be the son of her colleague, D.I Phil Cooke. Against the backdrop of a city wrought by violence and crime, and a police force hamstrung by government cuts, Joanne must contend with blackmail, a disturbingly brutal gang of vigilantes, and deep-rooted police corruption as she tracks down Harry's killer. As you might expect, the plotting, characters and local details are grainy and authentic - and Graham isn't shy about packing a political punch amongst the intrigue.
For fans of Peter James! Graham Bartlett will be talking about BAD FOR GOOD with fellow crime-writer Lesley Thomson at the Steyning Centre on Friday 24th June. Tix from the Steyning Bookshop.

C

hildrens books


Badger's Band by Julia Donaldson
Pan Macmillan £6.99 board book
Another adorable Acorn Wood story for little ones to enjoy! Badger wants to start a band and his friends are keen to join in the fun. Tortoise plays the trumpet and Bear can play piano, but who else wants to join the band? Lift the flaps to find out and join Badger and his friends for a special concert. A perfect story to share with children aged 2-4, with flaps to lift on every page and cute illustrations by Axel Scheffler.

---
Comments (0)
No comments have been submitted yet.
Why not be the first to send us your thoughts
Leave A Comment

Thank you for your comments, they will appear shortly once approved.
Recent Posts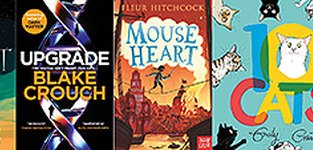 Book Reviews: August
August 2nd, 2022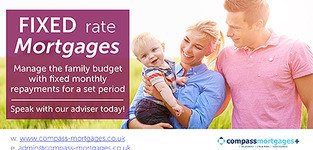 Why use a Broker?
August 1st, 2022
Sussex Wildlife Trust: Grass Snake
August 1st, 2022
Have You Seen...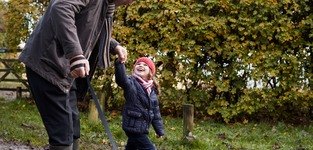 Get vaccinated to protect yourself and your community.
November 10th, 2020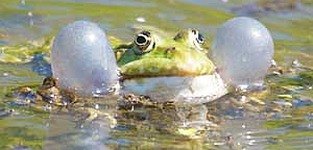 August 2017 - Sussex Wildlife Trust - Marsh Frogs
August 24th, 2017