Book Reviews: August
August 2nd, 2022

Some reads to beat the heat.
Circus of Wonders by Elizabeth MacNeal
Pan Macmillan £8.99
Nell is born splotched and spotted with birthmarks. Shunned by her village and her father, protected by her brother, she grows up shy and watchful. When her father sells her to a travelling show – Jasper Jupiter's Circus of Wonders, she is distraught. But among the misfits who make up the circus troupe, she finds a sense of community and belonging she has never known. And as the Queen of the Moon and the Stars, she is more successful than she could ever have imagined. But there will be a price to pay for her success, and will it ever be possible for her to be truly free?
An exciting historical adventure, shining a light on the exploitative Victorian mania for oddities and freakshows.
The Night Ship by Jess Kidd.
Canongate £14.99 hardback - published 11th August
A mesmerising, hard-hitting and heart-wrenching historical novel, based on a real shipwreck in 1629, which interweaves the parallel stories of two unforgettable child narrators, 350 years apart. The Night Ship of the title is the Dutch merchant vessel Batavia, which set sail to the Spice Islands (present-day Indonesia) in 1628. Aboard are over 300 souls: sailors, soldiers, merchants, wives & children, including our narrator, 9-year-old Mayken, travelling with her beloved nurse-maid Imke to join her father on his Batavian estate, following the death of her mother in Holland. Feisty Mayken soon wins the hearts of all on board, both above and below deck. As the months of gruelling sailing tick by, conditions deteriorate in the sweltering heat, and Imke becomes gravely ill. Mayken becomes convinced that a monster, the Bullebak, has bitten Imke, and is still lurking aboard, and her investigations below deck also reveal simmering tensions and mutinous intentions amongst the crew. When the Batavia runs aground and is wrecked on a coral reef, Mayken is amongst the survivors who eke out a living on a tiny island, but the horror is just beginning...
350 years later, in 1989, this same island has become the home of a small community of Australian crayfisherman, living roughly in beachfront shacks. 9-year-old Gil has just arrived on the island, sent to stay with his reclusive grandfather Joss, after the death of his mother. Gil becomes fascinated by local folklore about the little ghost-girl May, and ancient Aboriginal legends about the monster Bunyip, and here lie the stitches that weave the two stories delicately together. Gil's unconventional ways and dark past do not endear him to the islanders, who already have a bitter feud against his surly grandfather, and tensions begin to escalate, until the island erupts in violence, echoing the horrors of its history.
The Night Ship is a jaw-dropping story about the beauty and horror of human nature, rendered in exquisite prose, and Gil and Mayken will stay with you forever!
Upgrade by Blake Crouch
Pan Macmillan £16.99 hardback
The mind-bending new book from Blake Crouch, author of the punchy sci-fi thrillers Dark Matter and Recursion. Upgrade is an edge-of-the-seat thrill-ride set in a near future, where genetic manipulation has been outlawed ….. but shadowy forces are at work on illegal human genetic upgrades.
Logan Ramsay is beginning to see the world around him, even those he loves the most, in whole new ways: better concentration, quicker multitasking, faster reading, better memory, deeper sleep.... it's not natural, and he suspects that his genes have been hacked. He has been fighting to escape the legacy of his geneticist family for decades but, faced with their terrifying plan to replicate his upgrade throughout the world's population, he may be the only person capable of stopping what has already been set in motion.
Intricately plotted, and immensely imaginative, this is a real page-turner for fans of films like Limitless.
Mouse Heart by Fleur Hitchcock
Nosy Crow £7.99
Another historical adventure here, this time a children's murder mystery. Foundling Mouse has made her own family as a member of the Moth Theatre Company. When her good friend and leading man, Walter, is arrested for murder, Mouse vows to free him and uncover the real murderer. But the real killer is hiding in plain sight, and as Mouse's investigations start to uncover the truth, they will threaten all that she loves.
An atmospheric thriller for age 9+
10 Cats by Emily Gravett
Macmillan £12.99
Bookshop favourite Emily Gravett's picture books for the very young are always wonderfully ingenious and engaging, and this one is no exception. Ten cats, three cans of paint, and a lot of splotches and splats make learning about colours and numbers an absolute riot!
Plus, there are kittens. Age 2-5.
The Song of the Nightingale by Tanya Landman
Walker £8.99
Another picture book about colour, this one a creation story about how the animals got their colours. When the world was young, the trees, mountains and flowers were full of colour, but the animals were grey and drab. The painter got to work, giving stripes to the zebra, a suit to the penguin, pink to the flamingo, meanwhile, the naughty mandrill sat in the paintbox. Finally, the very last beetle was painted gold with the last of the paint. But what can the painter give the little drab bird that flutters out of the forest then?
Gorgeously illustrated, perfect for 3+
---
Comments (0)
No comments have been submitted yet.
Why not be the first to send us your thoughts
Leave A Comment

Thank you for your comments, they will appear shortly once approved.
Recent Posts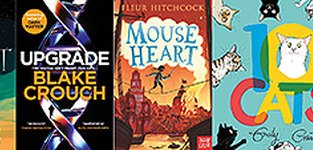 Book Reviews: August
August 2nd, 2022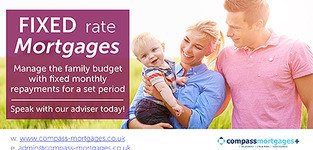 Why use a Broker?
August 1st, 2022
Sussex Wildlife Trust: Grass Snake
August 1st, 2022
Have You Seen...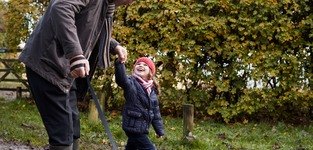 Get vaccinated to protect yourself and your community.
November 10th, 2020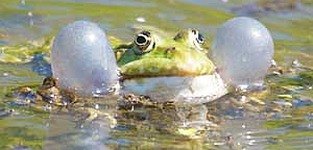 August 2017 - Sussex Wildlife Trust - Marsh Frogs
August 24th, 2017