Book Reviews: April 2021
April 3rd, 2021

Paperback round up! This month we are mainly looking at what's out in paperback, there's a wealth of brilliant books for under a tenner making their (second) entrance this Spring!
Shuggie Bain by Douglas Stuart
£8.99
Winner of the 2020 Booker prize, this searing depiction of the devastation wrought by addiction is a powerful, compassionate and moving. It is a portrait of Glasgow in the 1980's, frayed by poverty and unemployment, where proud, smart, attractive Agnes Bain is bringing up her young family, striving to keep up appearances while underneath, the fabric of her life crumbles. Cast adrift by her philandering husband, she grasps at any chances offered by hapless boyfriends, believing her beauty and wit destine her to rise above the grim poverty that surrounds her. But as her aspirations dwindle, she sinks deeper into the drink, while her children try their best to save her. Loyal to the end, we see how, throughout it all, Agnes still lights up the life of her youngest child, little Shuggie, who, like his mother, seems cast from a different cloth than the miners and ship-builders and housewives who surround them.
Shot through with humour, this is a blistering portrait of an unforgettable character, and an important story about the hook of addiction, the hollowness of pride and the limits of love.

Theatre for Dreamers by Polly Samson.
Bloomsbury £8.99 pb
A sublime, shimmering summer novel, set on a Greek island in the heady, carefree 1960's, with a fascinating cast of poets, beatniks, writers, artists & musicians, loosely based on real characters, including Leonard Cohen!
Erica is eighteen and wants to escape her humdrum Bayswater origins, she aspires for so much more than the lot of her domestic doormat mother, controlled by her domineering father. In the summer of 1960 she lands on the sun-baked Greek island of Hydra with her boyfriend Jimmy, a wannabe poet, where they are soon swept up in a circle of bohemian artists, musicians and poets, living tangled, bed-hopping lives.
Life on this island paradise is a dreamy string of seemingly endless summer days, but underneath the dream lies the reality. Erica is too busy cooking moussaka for Jimmy to pursue her own creative work, likewise beautiful Marianne, muse to Leonard, puts her own artistic ambitions aside to keep house for him, illustrating how the mantra of 'free love' conceals a reality of unfulfilled female ambition, sexual betrayal, poverty and alcoholism. Polly Samson perfectly captures both the dream, and the disappointment, of the bohemian life in this seductive novel.

Harley Hitch and the Iron Forest by Vashti Hardy.
Scholastic £6.99 pb.
Steyning Bookshop favourite Vashti Hardy is a Sussex-based children's writer who specialises in steam-punky fantasy novels, chockful of madcap inventions and clever STEM engineering ideas! Her inventive novel 'Wildspark' won the Blue Peter prize, and her brilliant debut, 'Brightstorm' was short-listed for many awards.
Vashti's latest book is the first in a new series of illustrated chapter books, for younger readers of 6+ years, which introduces Harley Hitch, a fabulous green-haired girl inventor, her robot dog Sprocket, and her best friend, Cosmo. They live in the far-out world of Inventia, where plants and trees grow cogs and hinges, and where exploding science projects, giant slugs and runaway robots are all part of a normal school day. When a strange fungus is discovered, there's a race to find a solution. Without essential parts for inventions, the town is quickly falling apart... But just who or what is behind the mysterious infestation? Harley decides it's up to her to save the day - with chaotic results!
A fun, inventive adventure, with lively illustrations by George Ermos. 6+ readers – read aloud or independently.

A Street Dog Named Pup by Gill Lewis
David Fickling books, hardback £10.99 Out 1st April
Just had to sneak this one in, even though it's a hardback!
A heart-rending / heart-warming novel from best-selling children's author, Gill Lewis, who writes the most wonderful animal stories! 'A Street Dog Named Pup' takes a dogs-eye view of the world as it follows young Pup, who has been cruelly separated from his beloved Boy, and cast out onto the mean city streets. Pup soon meets a gang of misfit stray dogs, who take Pup into their pack and teach him the ways of the streets. Pup holds onto the hope of one day being reunited with his boy, even as with every passing day, that hope seems to shrink further and further away.
This story packs real emotional punch, as Pup faces the peril of an illegal dog-fighting gang, gets imprisoned at the Dog Shelter, and forms an intense bond with his street-dog clan, all the while searching desperately for his boy. But don't worry, you can put the hankies away at the end!
My 11-year-old son pronounced this 'the best book I've ever read' and it's certainly a must-read for dog-lovers, young or old! Also features beautifully detailed pencil illustrations throughout.
Perfect for 8-13 year old readers. (Although I'm 49 and I loved it!)

---
Comments (0)
No comments have been submitted yet.
Why not be the first to send us your thoughts
Leave A Comment

Thank you for your comments, they will appear shortly once approved.
Recent Posts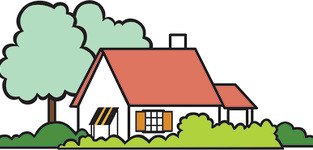 How will I ever get on the housing ladder?
July 3rd, 2021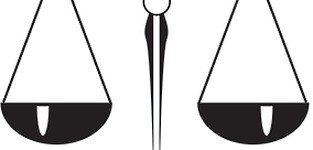 Writing a Will.
July 1st, 2021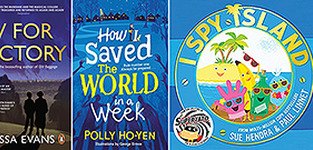 Book Reviews: July 2021
July 1st, 2021
Have You Seen...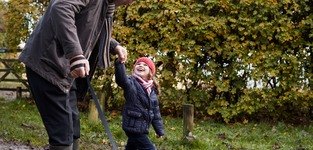 Get vaccinated to protect yourself and your community.
November 10th, 2020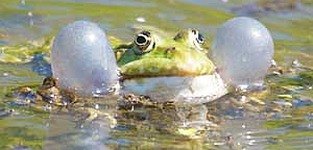 August 2017 - Sussex Wildlife Trust - Marsh Frogs
August 24th, 2017