April 2021 Gardening Journal - Plant of the Month: Euphorbia
April 3rd, 2021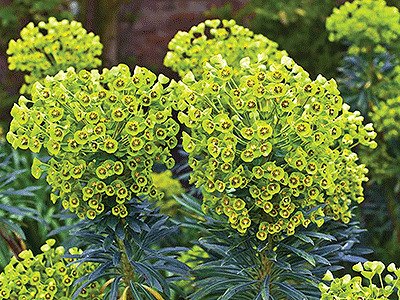 Euphorbia is a large family of strikingly architectural plants, grown for their colourful bracts and bright foliage.
April is a busy time for the gardener, there is always a job to do but also always something new to see too. With sowing, mowing and planting to do, the jobs list grows as quickly as the plants you are tending in the garden. Don't be too keen to plant everything out quite yet, those frost tender plants may still get a shock when a late frost hits. Its best to ensure that you get plants acclimatized prior to planting out in the wilds of your garden.

Euphorbia is a large family of strikingly architectural plants, grown for their colourful bracts and bright foliage. There are more than 2000 species, the features of which are so diverse it is difficult to provide a generalised description. The Euphorbias we use, are easy to grow tough and have few problems.

Euphorbia species are on every continent except Antarctica, have a huge range/varietyplant types. Most come from Europe, the Middle East and temperate Asia including the Himalaya. Many are evergreen providing excellent colour/interest throughout winter. Euphorbia flowers are unique having neither petals nor sepals. Main floral colour is a modified leaf, a cyathium, commonly called a bract. Colourful leaves do the job of the petals attracting insect pollinators and can be lime, yellow, gold, orange, or red in colour.

Euphoria grows in most well drained soils tolerating a wide range of pH values. Generally happy with some sun, shelter and reasonable drainage. Flowering April to June but some species flower all summer. After pollination, seeds ripen into a three-sectioned fruit capsule, each containing one seed. They remain on the plant; drying and shrinking until bursting with an audible crack to propel seeds in all directions. Only down side growing euphorbia is the milky sap, a skin irritant and known to cause blistering. Its best to wear gloves keeping skin well covered during pruning.

Valuable addition to any planting scheme for seasonal interest pretty much all year. Variety to suit every garden scheme and every aspect in the garden. If you have space, the larger varieties like Euphorbia characias "Wulfenii" create fantastic drama. If you have a smaller garden then something like Euphorbioa "Martinii" would be better suited. If you need some good ground cover for a shady position then Euphorbia amygdaloides var. "Robbiae" would be ideal.

My favourite combination would be to drift Honesty (Lunaria Annua) through drifts of either Euphrobia "Wulfenii" or "Martinii". The violet purple flowers of the honesty are offset well by the lime greens of the Euphorbia. Other combinations would include other spring flowering plants like Brunnera, and Pulmonaria.. The seed heads from the euphorbia also last well and combinations with summer flowering herbaceous plants like Astrantia major and Salvia "Carradonna" or "Purple Rain" work just as well. Not forgetting Ornamental Grasses like Miscanthus Adagio, and Calamagrostis acuitiflora "Karl Foerester", the textural contrasts between the foliage types provides interest for more than half the gardening year.

Jobs to be doing this month include:
Ornamental Garden:
• Continue to remove faded flowers on spring bulbs but not the foliage until it withered.
• Keep borders weed free.
• Mulch borders if not completed last month.
• If the weather is mild then trim weak or straggly growth of sage and rosemary.
• Penstemons – Cutback last years stems down to the new growth – if the weather is very cold delay until end of the month.
• Check evergreens for any frost damage – lightly prune if necessary.
• Look out for early aphid attacks and treat if necessary.
• Sweet Peas can be direct sown now to produce plants that flower later than those sown under glass or over wintered plants.
• Prune early flowering shrubs such as forsythia etc.
• To ensure strong growth on roses apply general fertiliser.
• Plant evergreen trees and shrubs/move existing evergreens if necessary.
• Trim back frost damaged foliage.
• Plant summer fruiting corms and tuberous plants including dahlia, gladioli and canna.
• Apply combined feed, with moss and weedkiller to lawns if necessary.

Vegetable Garden:
• Continue planting potatoes and finish planting onion setts by mid April.
• Direct sow vegetables such as beetroot, carrots, lettuce, radish, turnip, peas, spinach and parsnip.
• Prune young stone fruit trees such as cherries and plums as leaf buds open.

---
Comments (0)
No comments have been submitted yet.
Why not be the first to send us your thoughts
Leave A Comment

Thank you for your comments, they will appear shortly once approved.
Recent Posts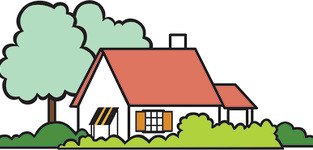 How will I ever get on the housing ladder?
July 3rd, 2021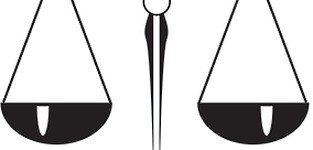 Writing a Will.
July 1st, 2021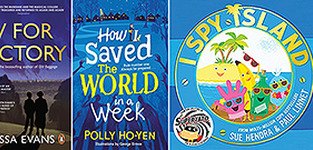 Book Reviews: July 2021
July 1st, 2021
Have You Seen...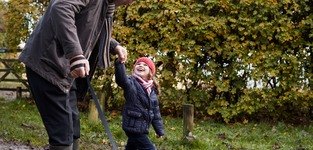 Get vaccinated to protect yourself and your community.
November 10th, 2020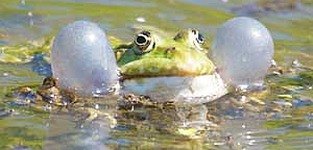 August 2017 - Sussex Wildlife Trust - Marsh Frogs
August 24th, 2017